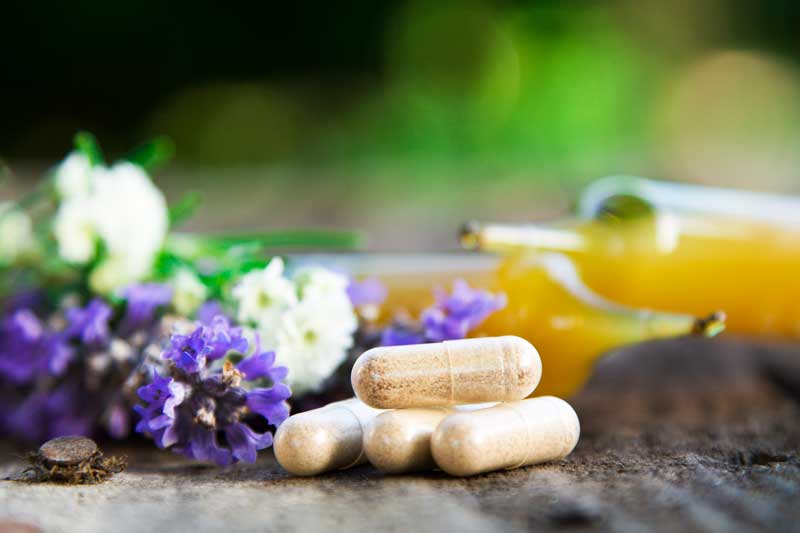 As a natural health products contract manufacturing company, experience has come to show that despite the term "organic" being part of our everyday vocabulary, consumers generally do not know what it actually means when it comes to Natural Health Products (NHPs, or Dietary Supplements in USA) that are labelled as organic.
This remains true even though the dietary supplements market continues to see significant global sales momentum while products labeled as organic hold the largest share of the dietary supplements market.  The drivers of product demand have been largely due to rising health concerns, and the changing lifestyles and dietary habits among consumers and preferring to choose natural and clean label products. With that, one of the core principles of claiming ingredients or products organic is to be able to clearly define what organic or "truly natural" means for benefit of consumers.
The organic sector is strong and growing in Canada and internationally. For example, the U.S. organic sector posted organic sales in the food and non-food markets totaling a record $55.1 billion in the year 2019, up a solid 5 percent from the previous year.   With an eye to maintaining overall wellbeing, consumers are eating more organic food and using more organic products than ever before, according to the 2020 Organic Industry Survey released by the Organic Trade Association.
Organic Certification for Manufacturing in Canada
For Canadian natural health products brands that want to offer customers organic products, it is important to understand the criteria as to what makes a product organic, how they are regulated in Canada, accreditation requirements for contract manufacturers and the safeguards they have in place to ensure integrity of your organic ingredients throughout the manufacturing, testing, and final release of your finished goods.
The path to organic labeling begins at the source by how ingredients are grown and processed. More specifically, they are grown without the use of synthetic pesticides and chemical fertilizers, sewage sludge, genetically modified organisms (GMO), artificial food colours, flavours and sweeteners, or irradiation.
Canada has a robust organic standards program; however, unfortunately Canadian accredited Certification Bodies cannot certify Natural Health Products (NHPs) as Organic even though conventional organic food products are regulated as per Canada's Organic Standards and Canada Organic Regime (COR), the Government of Canada regulated system for organic products.
On the contrary, the US operates a program under the National Organic Program (NOP) for which Canadian contract manufacturers can become accredited and be able to legally label products as organic. Products are required to meet NOP criteria, whereby organic ingredients or products are categorized based on the percentage of organic ingredients within the formulation. There are four main categories:
100 percent organic ingredients
95% or more organic ingredients (labelled as organic)
Made with Organic (specifying ingredients as organic), where the products or ingredients contain at least 70% organic ingredients
Ingredients or Products with less than 70 percent of organically produced ingredients.
Contract manufacturers applying for NOP accreditation are required to go through various steps to ensure manufacturing and compliance standards can be met by the facility and operations. The accreditation process includes the application, a subsequent inspection and technical review, to notification and certification.
Working with a Natural Health Products Contract Manufacturer
Sourcing organic ingredients for your natural health product is not an easy undertaking and risks are plentiful. For example, complex and fragmented supply chains can affect identification, quality control and batch-to-batch consistency of your products. As well, in-demand or trending ingredients can result in supply shortages and lead to unintended or worse, intentional adulteration.
An experienced reputable contract manufacturer with a long history and accredited as an organic ingredient handler is usually your best bet as they will most likely have a trusted network of organic ingredient suppliers to meet present and future needs as well access to testing for ingredient identification and quality assurance. For instance, Total Health Centre has been a contract manufacturer of Natural Health Products for over 35 years, and our facility as a handler is certified organic by under National Organic Program/USDA Organic Regulations by an accredited U.S. certifying body. Our certification permits companies to use the wording "Certified Organic By" or some similar phrase and the show the USDA Seal on product packaging where applicable.
Over the years we have developed full in-house capabilities to source the organic ingredients and help brands craft products that can be legally labelled as organic.
Total Health Centre is a member of a vertically integrated group of companies that can provide full support, from concept to R&D to Regulatory to Manufacturing to Quality Control Testing all under one roof. Our diversified services help companies to reduce the time required to get to market with quality powder and liquid products. We are happy to speak with you about your natural health product or dietary supplement requirements