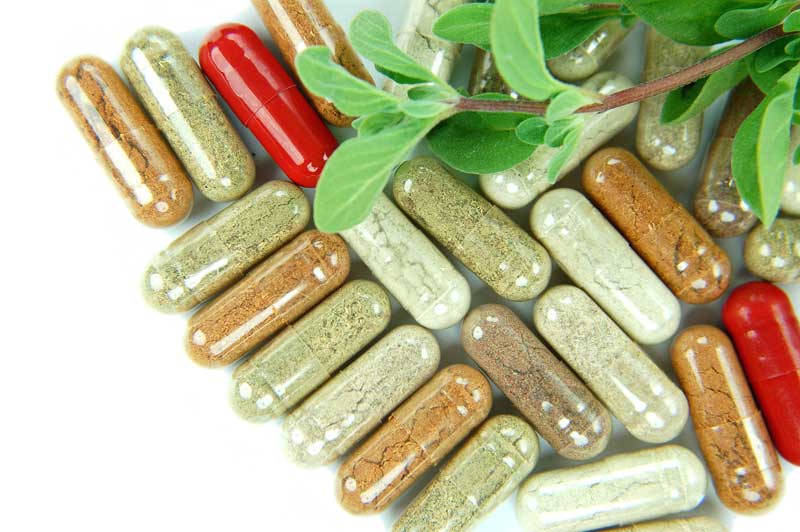 "Garbage in, garbage out" as is often said, and when it comes to ingredients and components for natural health products, it could not be more true. High quality vendors and laboratory testing are the critical factors that can help ensure exceptional finished products. If initial material quality is substandard from the start, nothing else a contract manufacturer does and no matter how well, will mean much for the final product that your customer receives.
Finding high-quality ingredients and components (i.e., capsule shells, excipients etc.) begins with sourcing and qualifying vendors or suppliers. At a basic level, contract manufacturers will often build strong relationships with vendors over time based on reliability of ingredient availability, quality, and price. Even though having strong relationships matter, that is not enough, and a formalized risk management approach must be taken to monitor vendor relationships. Being knowledgeable of the different types of risks that can come from supplier relationships is a valuable skillset for a contract manufacturer, especially where the risk of mislabeling a finished product can pose a significant safety hazard to consumers. This is where a Vendor Qualification Program (VQP) plays an important role. A VQP is designed to ensure ingredient integrity by determining if a vendor can consistently provide ingredients and/components to the meet pre-defined standards of quality, efficacy, and safety.
Contract manufacturers are governed by Good Manufacturing Practices (GMP) and supplier qualification requirements are part cGMP requirements (section 21 CFR 111.75(a)(2)). The objective of the requirement is to establish the reliability of a vendors Certificate of Analysis (CoA) for the purpose of quality control. This requires contract manufacturers to go beyond informal supplier relationships to one of defined processes and activities.
A Vendor Qualification Program consists of four main activities:
Documentation Review (Supplier Qualification Questionnaire)
Supplier COA Confirmatory Testing
Supplier Facility Audits
Periodic Supplier Re-Qualification
Documentation Review
Documentation review or audits often take place with a Supplier Qualification Questionnaire to assess what quality systems are in place, and the commitment and ability of the personnel to implement these systems. This includes reviewing Standard Operating Procedures (SOPs) and a check to see if they are being followed, quality manuals, records of inspections, and the vendors approach to documentation control and record keeping. Reviewing personnel training records will provide further indication regarding the employees' knowledge of SOPs and Good Manufacturing Practices as well demonstrate the vendor's commitment to quality practices.
Supplier COA Confirmatory Testing
The aim of testing is to match the suppliers CoA results for the initial materials received with your own testing results. This will go towards helping verify the end-products label specifications for identity, purity, strength, and composition. Safety testing ensures that there is no unintentional or intentional contamination and adulteration with heavy metals, pesticide residues, or other contaminants including microorganisms and that allowable threshold limits are not exceeded.
When performing confirmation testing, the laboratory must use the same appropriate, scientifically valid methods used by the vendor, otherwise discrepancies in the testing approach can affect interpretation of the results. Some variances in the testing results may occur and is expected, and the lab will need to establish to what degree it is acceptable within specification limits.
The frequency of CoA testing depends on several factors. Major determinants include how frequently the same material is ordered, the reliability of the CoA over time, as well as other risk factors such as adulteration often with popular and high demand ingredients. Other factors that come into consideration include whether a supplier themselves is high- or low-risk, and the nature of the components. This includes assessing the supplier's country of origin and regulatory history, and complexity of the ingredient with respects to its intended use, and complexity of the process to derive it.
Initially, each lot is tested every time the contract manufacturer receives material up and until a time the manufacturer feels confident relying on the vendors CoA. Qualification is also necessary as it would be unrealistic for a manufacturer to test every shipment of every ingredient and component for every specification.
Testing needs to happen before manufacturing begins as it is very costly and time consuming to go back afterwards to test a finished product. If a product is pulled from the market for not meeting label claims or due to contamination, costs resulting from out-of-specification (OOS) investigations, and damage to the brand from negative PR will far exceed any initial testing costs.
Supplier Facility Audits
When assessing a new vendor, it's important to start with a general overview of the vendor's quality management system and operational SOPs.
Onsite visits are ideal and often feasible with a locally-based supplier, manufacturer, importer, or distributor. Physical onsite visits are somewhat more challenging with foreign vendors and especially more so since early 2020. Covid-19 affected on-site inspections at home and abroad simply due to travel restrictions. For many manufacturers this has been replaced with more comprehensive highly detailed questionnaires and surveys coupled with live video audits. All foreign vendors undergo a qualification process that is no different from that required for domestic vendors.
Inspections or audits help to verify documents and to uncover issues that may have been missed. Activities include checking environmental controls, overall cleanliness and maintenance of equipment, and flow of personnel and processes.
A process audit reviews quality processes, procedures, and systems that is based on either a GMP- or an ISO-style audit checklist. The audit take place in person or virtually and involves getting an overview of the facility and personnel, and a review of a pre-determined list of documents. The point of the audit is to confirm the quality of materials that the manufacturer will be receiving.
A re-assessment audit takes place if an observation is made during an audit and corrective actions are required. The vendor is a required to send a Correction and Preventive Action (CAPA) to the manufacturer. The manufacturer will once again audit the facility to ensure that the corrective actions have been implemented.
Periodic Supplier Requalification
Verifying materials only at the start of the commercial relationship is not sufficient. Vendors need to be monitored continuously and re-qualified on a pre-determined periodic basis. Outlier events that can impact GMP status or production environments (i.e., a vendor moves to a new facility) should trigger a requalification. Vendor CoA's should be verified regularly to ensure ongoing quality and consistency of ingredients and components.
Conclusion
As a contract manufacturer with a long history, we recognize that having a raw material qualification program takes substantial effort and resources. However, this level of scrutiny is required to establish exceptional vendor relationships that go towards creating high quality, safe and compliant natural health products for our brand clients and their customers.
Total Health Centre is a member of a vertically integrated group of companies that can provide full support, from concept to R&D to Regulatory to Manufacturing to Quality Control Testing all under one roof. Our diversified services help companies to reduce the time required to get to market with quality powder, liquid and capsule products. We would be happy to speak with you about your natural health product or dietary supplement requirements.